Corinne Jacqueline Bailey born February 26, 1979 hailing West Yorkshire, England
she started her musical career where she studied playing classical violin just before starting signing, she first started church just before forming a indie band called "Helena". after marrying sax player Jason Rae she began working on her solo career, steering away from her indie past and embarking more on a soulful path.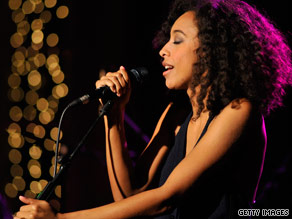 (Like a Star)
(is this love)
(Enchantment)
(Breathless)
Quote of the day:
"Never regret anything you do"
Photo of the day:
Funny Photo of the day: