Happy Monday!!!
How was everyone's weekend? I hope it was fun especially with it being Tax free weekend! as for me I did no shopping, cause it just seems I keep losing weight every week so why bother until i hit my goal weight I save money until that exciting moment comes but other than that I stayed home with a headache due to the insane 106 degree weather Texas decided to have hahaha
My pick this week is Mumford and Sons! I love these dudes they are not only do they have amazing music...but they are pretty gorgeous guys!
(look at them!)
band members:
Marcus Mumford
Winston Marshall
Ben Lovett
Ted Dwane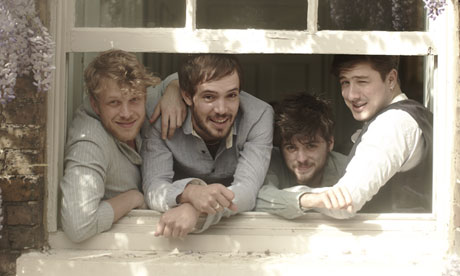 (little Lion man)
(Lover of the Light)
(The Cave)
(Lovers eyes)
and my current favorite and the video is genius!
(Hopeless Wanderer)
Enjoy!
Quote of the day:
"Live in the sunshine, swim the sea and drink the wild air"
Photo of the day:
Funny photo of the day: